Bulk Shipping Operations
Platform
Voyager helps bulk charterers reduce cost, risk, and complexity in their maritime operations.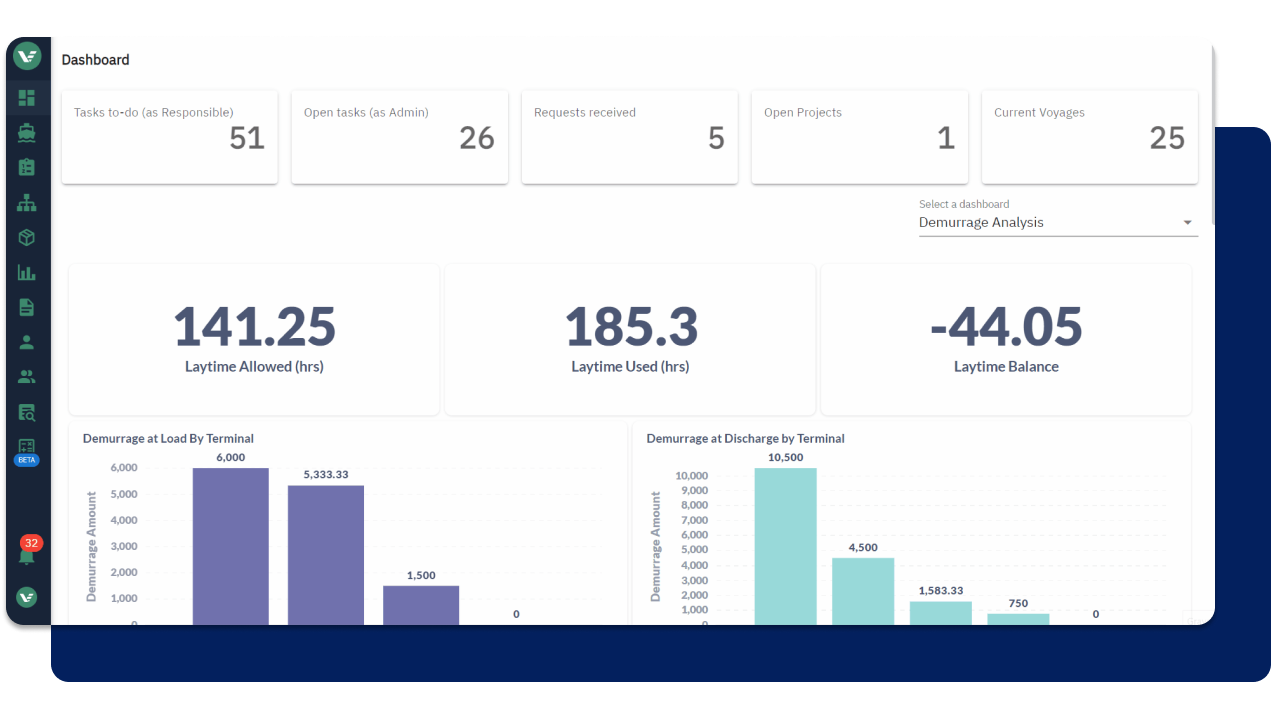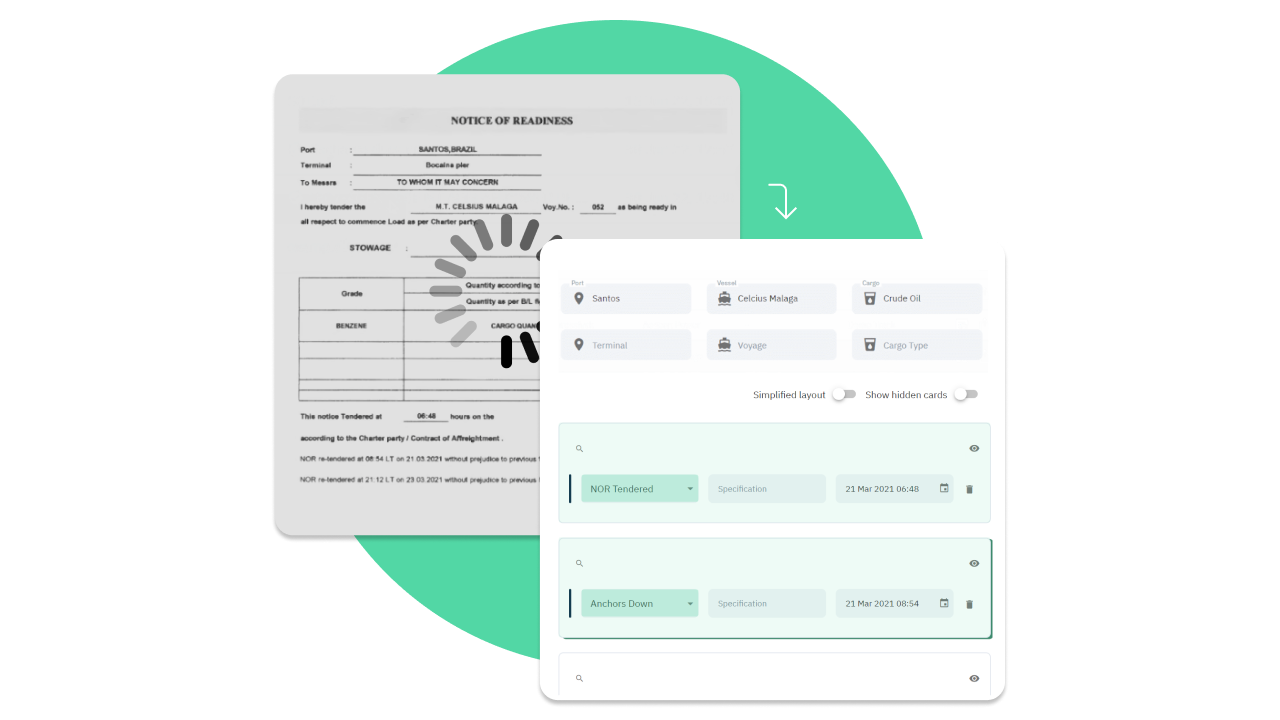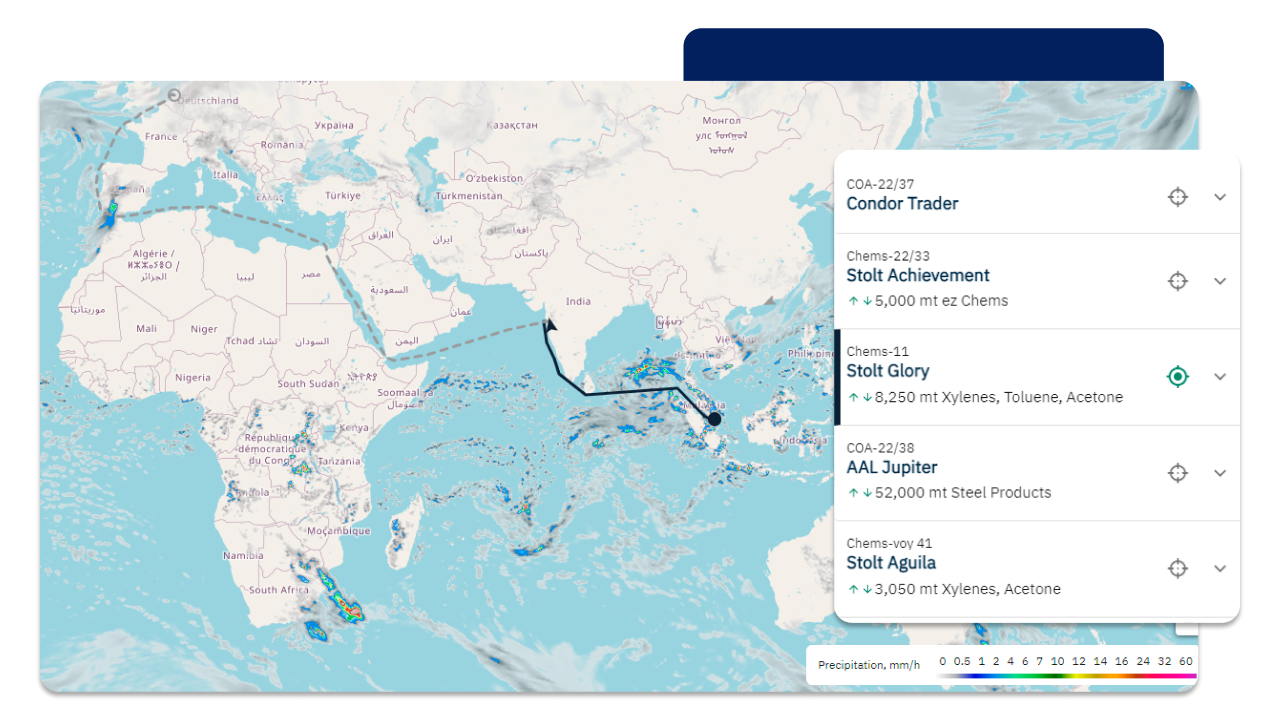 Some of the great businesses that trust Voyager
360º Marine Supply Chain Visibility
Collaborate with your internal teams and third parties in a single place. Capture Voyage Operations data seamlessly and get KPIs and reports updated in real-time.

ETA Tracking

Noon Reports

STS Transfers/ Lightering

P&L Management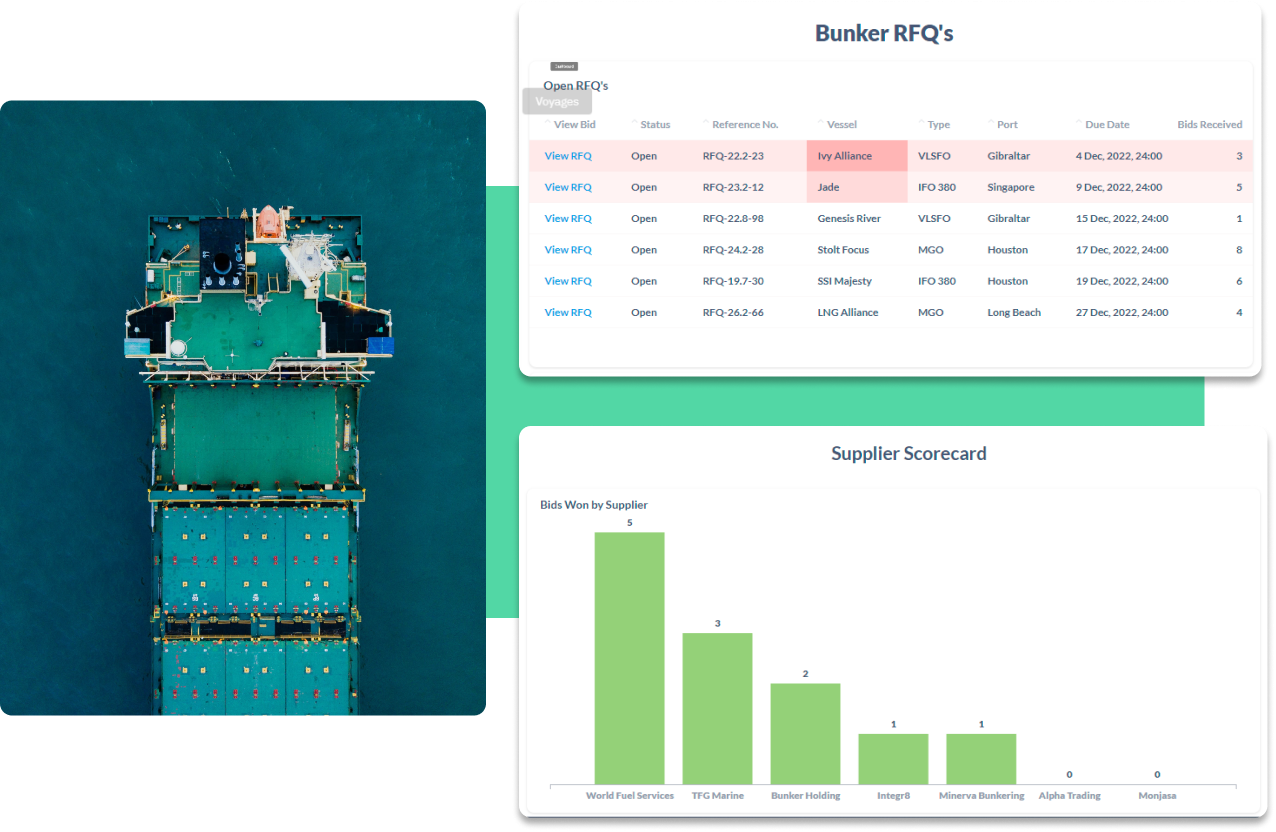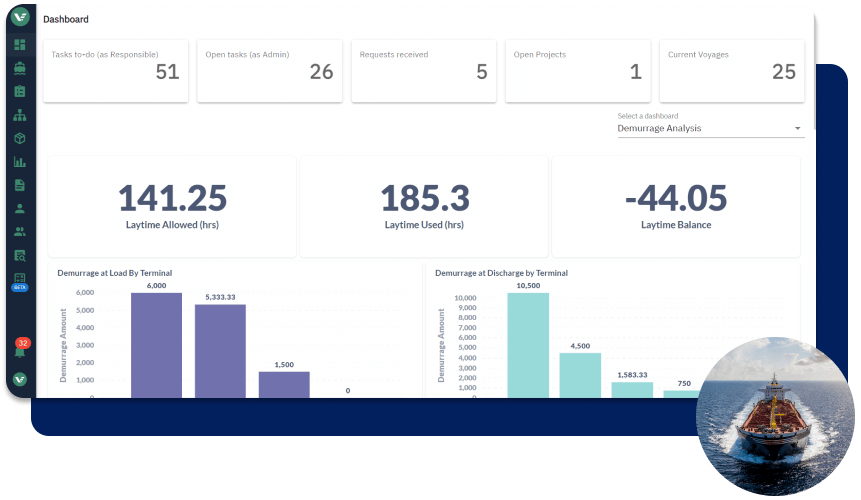 Demurrage Claims & Settlements
Simplify your full Demurrage Claims & Settlements process with automated SOF parsing and intelligent laytime calculations. That way your team can spend time on analyzing business insights instead of focusing on manual tasks.

SOF Processing

Laytime Calculator

Claims Negotiation

Invoicing
Manage your full Chartering process by capturing quotes directly from Carriers and Brokers, creating and sharing vetting forms, handling nominations directly in the platform.

RFQs

Vetting

Nomination

C/P Clean Recaps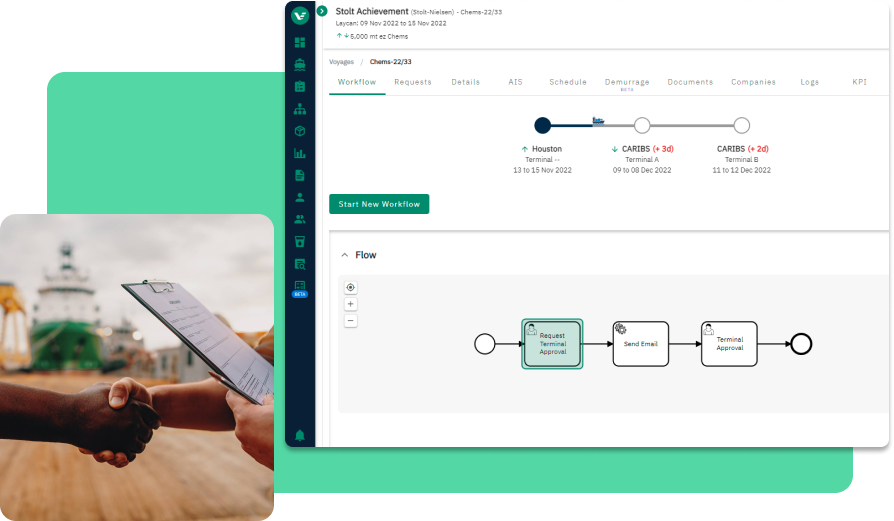 Voyager allows businesses
to connect with various
systems via customized APIs
Wet, Dry and Break Bulk Shipping
Bulk voyages executed within Voyager
Companies collaborating through the portal
Tons of cargo shipped within the tool
What our customers have to say
"Voyager is a big step forward towards all of our systems talking to each other."
OMV
Voyage Operations Manager
"I love the system. I can manage my RFQs and voyages 100x better than I used to."
GE
Ocean Sourcing and Support Specialist
"Great for organization and having multiple voyage-related tasks all on one website."
Capterra*
Ocean Sourcing & Operations Specialist
"Voyager is a big step forward towards all of our systems talking to each other."
OMV
Voyage Operations Manager
"I love the system. I can manage my RFQs and voyages 100x better than I used to."
GE
Ocean Sourcing and Support Specialist
"Great for organization and having multiple voyage-related tasks all on one website."
Capterra*
Ocean Sourcing & Operations Specialist
And keep in touch with the latest trends in marine supply chain operations